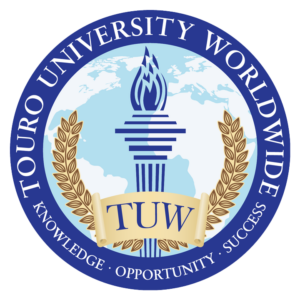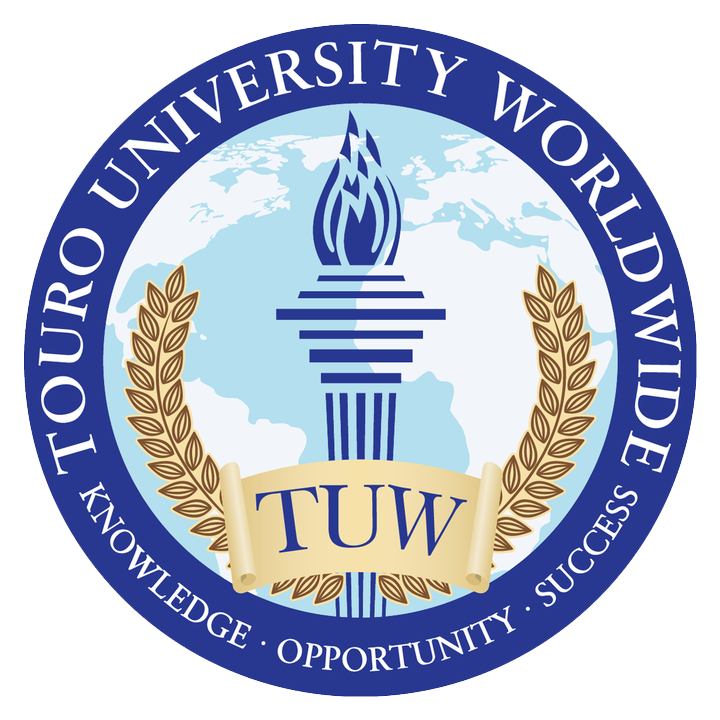 Touro University Worldwide
Online MBA
FINISH IN 1 YEAR • 100% ONLINE
GET $3,600 SCHOLARSHIP!
FINISH IN 1 YEAR
100% ONLINE
GET $3,600 SCHOLARSHIP!
Build a better business career in just one year.
SPRING ENROLLMENT IS STILL OPEN!
REQUEST INFORMATION
By this time next year, you could have an MBA in one of 10 concentrations. You'll also have all the skills you need to become a leader in a competitive business environment.
Experience the Advantages of TUW's Online Program
TUW pioneered online education and continues to lead the way in applying online tools to high-quality degree programs.
The TUW MBA offers:
The latest TUW Alumni Survey found that MBA graduates earned a median annual income of
Choose An MBA Concentration
The online TUW MBA program offers
the following 10 concentrations.
Accounting
Artificial Intelligence (AI) Management
Cybersecurity Management
Finance
Global Management
Health Administration Management
Human Resources Management
Marketing
Nonprofit Management
Physicians and Healthcare Executives
TUW Online MBA Facts
36 credits
Six start dates per year
100% online, eight-week courses
Transfer up to nine credits
10 MBA concentrations offered
Cost per credit = $500
No entrance exam
Application fee, transcripts requesting, 
and books included in TUW tuition
TUW is regionally accredited by the WASC Senior College and University Commission (WSCUC)
Students graduate within one year when they take two courses per term for six consecutive terms. The 36-credit program includes 27 credits in general business and nine credits in a concentration.
The TUW MBA Program
The TUW School of Business offers online degree programs, including the MBA, at an affordable price and in a flexible, online setting. TUW designs its business programs for working professionals, stay-at-home parents, veterans and students from all walks of life.
The faculty and administration in the TUW School of Business are experienced professionals who also hold doctoral degrees. They offer a high-level of academic knowledge combined with the practitioner element. They focus on honing student's critical-thinking skills to apply what they learn in class to business situations. Students complete the MBA program with a capstone project that encompasses all the courses in the program. The real-world project gives students an impressive accomplishment they can add to their portfolio.
What Students Have to Say
"I tried to earn my MBA for years, but the logistics and money didn't make it possible. Touro University Worldwide came along and I could work on my own time including evenings and Sundays. I took one course a semester and was able to graduate in two years. It's a commitment and you have to make the time, but you can take off a semester, if needed.Touro is really good about accommodating that. The curriculum is current and relevant. Our two sons also earned their MBA's from Touro!"

– Michael Eleff, Graduate, MBA
Why Touro University Worldwide?
Touro University Worldwide is a nonprofit university with online degrees in business, psychology, and health and human services. The university serves a diverse population of 19,000 students in 30 schools located in four countries.
Connect With an Enrollment Counselor to Learn About Our MBA Scholarship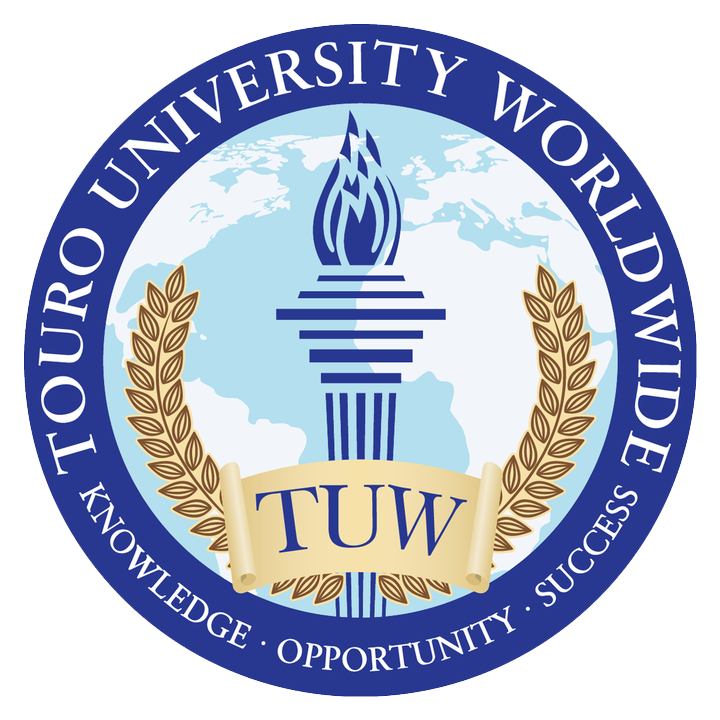 10601 Calle Lee, Suite 179
Los Alamitos, CA 90720
© 2022 Touro University Worldwide

Touro University Worldwide has been approved for candidacy from the Accreditation Council for Business Schools and Programs (ACBSP) for the BSBA and MBA programs and is in the process of adhering to all ACBSP standards. Our goal is for both the BSBA and MBA programs to become accredited by ACBSP during Fall 2022. All new students starting Fall 2020-1 (Start Date: August 31, 2020) and forward are applying to the BSBA and/or MBA programs under the ACBSP standards. Please note the ACBSP accreditation does not change the status of the BSBA and MBA programs under the regional accreditation of WASC Senior College and University Commission (WSCUC).

Touro University Worldwide is accredited by the WASC Senior College and University Commission (WSCUC). Touro College Los Angeles (Lander Campus) is a division of Touro University Worldwide. For more information on WSCUC, visit www.wascsenior.org or write WSCUC at 985 Atlantic Ave., Suite 100, Alameda, CA 94501.
©2022 Touro University Worldwide   |   10601 Calle Lee, Suite 179, Los Alamitos, CA 90720